Where can I find training material?
Follow
Answer:
We do have a variety of resources to assist in learning Unleashed Software, these are available whenever you are.
All Unleashed users have access to both our insightful knowledge base and Unleashed Academy:
Unleashed Knowledge Base

This offers articles on how to use almost every aspect of Unleashed - we like to refer to them as a guideline for our customers since everyone uses Unleashed a bit differently to suit their business needs. You can search here with specific keywords or phrases to guide you to helpful article topics from how-tos and step by step guides, along with articles simply explaining how to get to a specific feature. You can easily access a targeted article regarding any page in Unleashed by clicking the question mark (?) icon in the top right corner of your Unleashed account, and selecting "Get Help For This Page".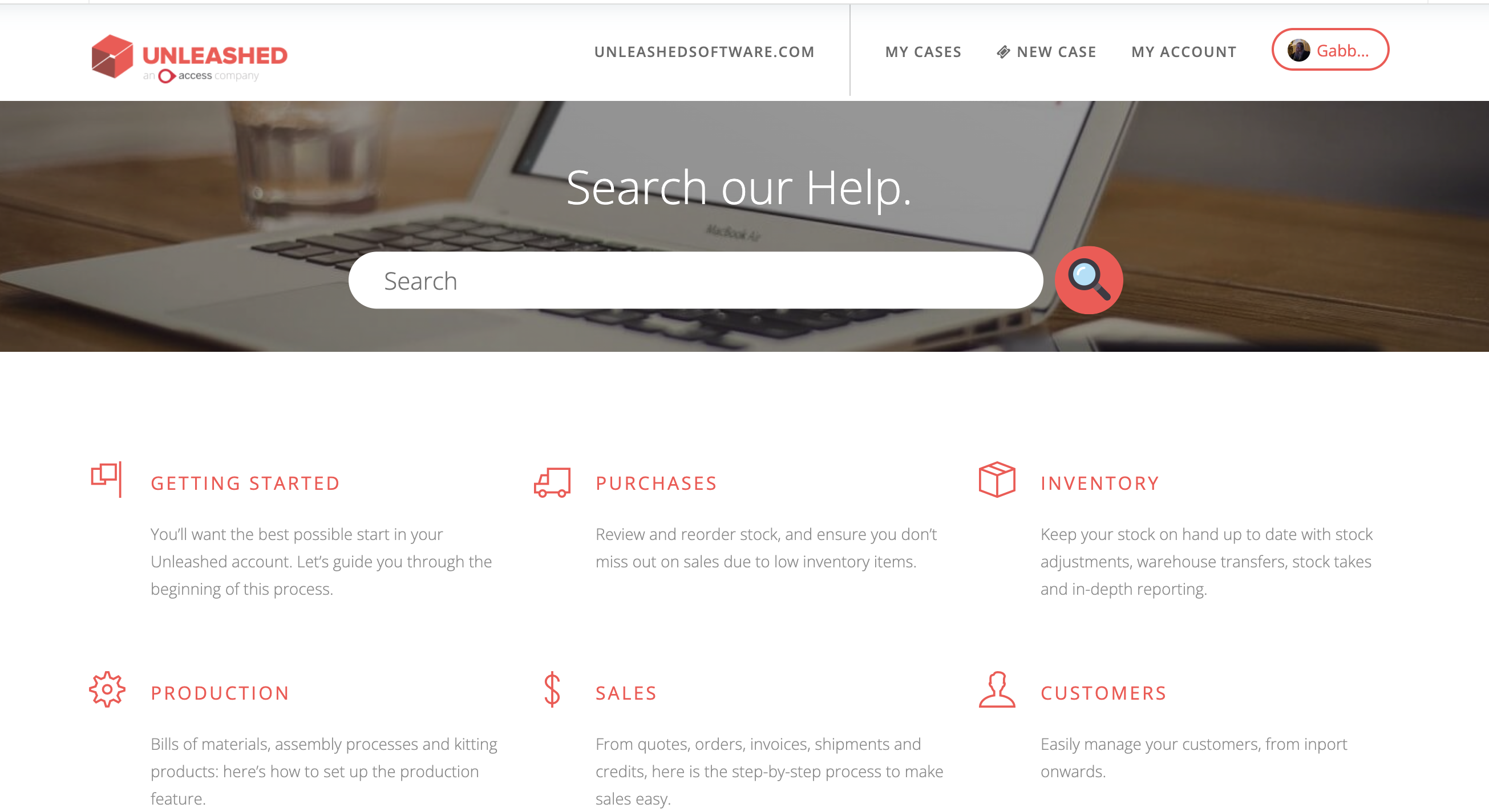 Unleashed Academy
The Unleashed Academy is a great place to learn more about Unleashed - it offers short beginner to advanced videos, highlighting things as simple as navigating Unleashed, tips and tricks for specific features, all the way to podcasts and business insights. You can access this again using the question mark (?) icon on the top right of your page (as above).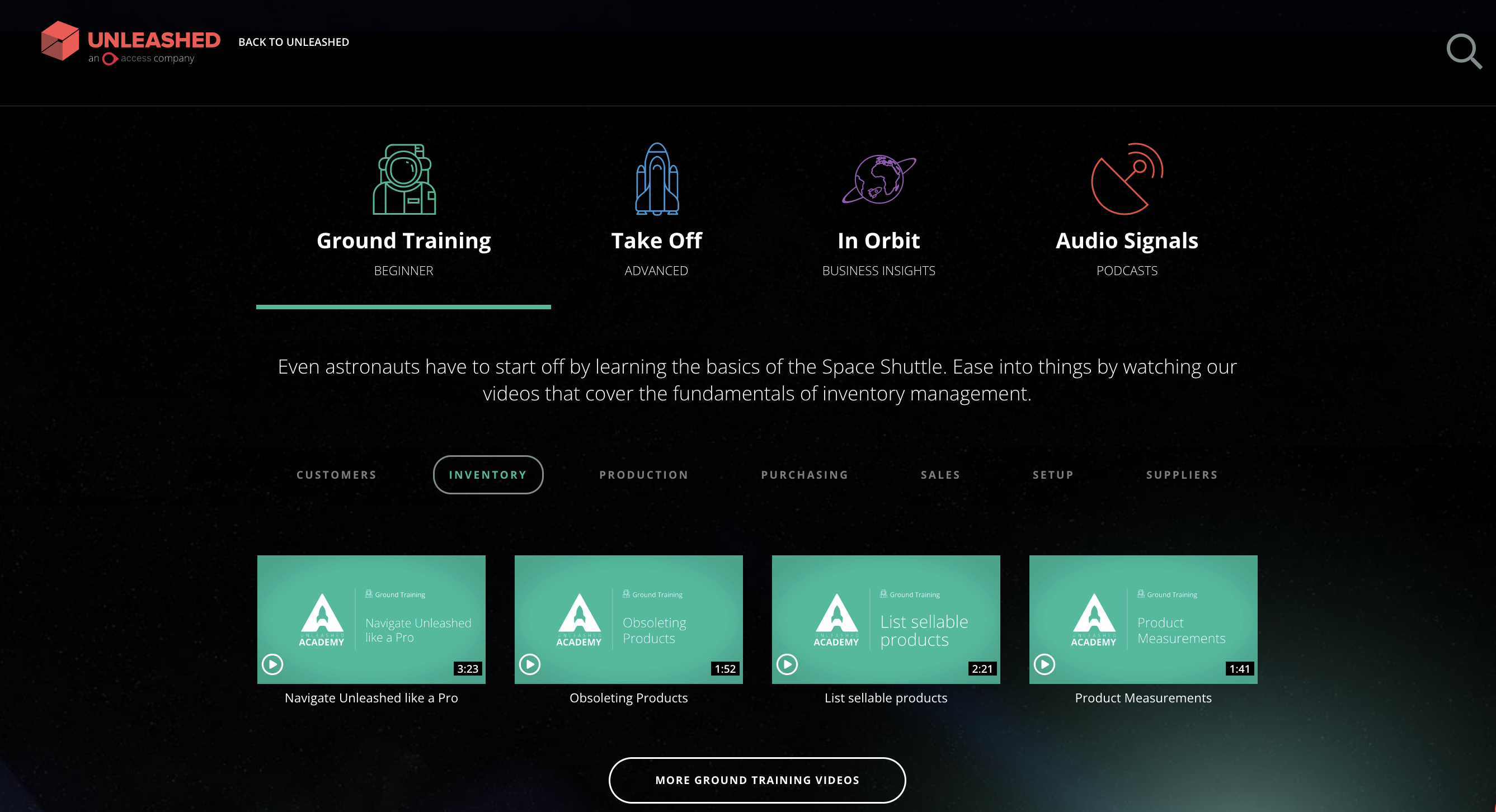 In addition to the above resources, we also offer our Unleashed University as part of our Standard Customer Success Plan. Our Standard Customer success plan includes the following benefits:
Live Chat support directly within your account 8am – 6pm, Monday - Friday
Telephone support from 8am – 6pm, Monday - Friday
Priority response times starting at 2 hours
Regular Webinars
Access to our Unleashed University.
This is just some of the benefits of our Standard Customer Success Plan - more information including a full list of benefits and pricing can be found by
clicking here
.
Unleashed University:
Available from the dropdown menu of your name. Unleashed University offers curated courses to help you become an expert at using Unleashed. Offering both in-depth and crash courses to help you get started with Unleashed, along with targeted courses such as using our B2B eCommerce platform.