How to submit a request in the Support Portal
Follow
If you're logged into your Unleashed account you can head to the "?" icon in the top right of your page and select "Submit a Request" as seen below:

From here, you'll be re-directed to the Support Portal which uses a separate login to that of your Unleashed account.
Alternatively, you can use the link https://support.unleashedsoftware.com/hc/en-us to go directly to the Support Portal.
We'd recommend Signing In to your Support first through Sign In:

If you don't have a login already for the Support Portal you can create one through "Sign Up" option. Here we do recommend using the same email address as the one you use to login to Unleashed with. This will send you a verification email to active your Support Portal access: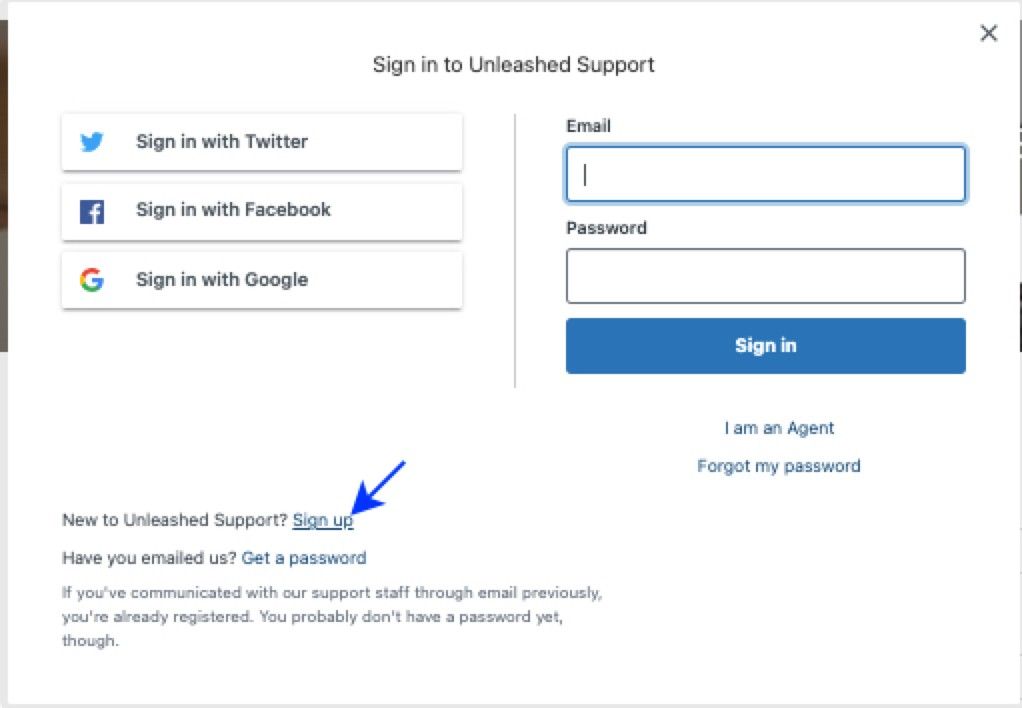 Once activated you can then login to the Support Portal to review existing queries or create a New Case to submit a new query through:

In the New Case, you can advise the query subject, your Unleashed account's name, and a description of the query or issue you're referring to. You can also attach supporting documents such as screenshots to further clarify your query: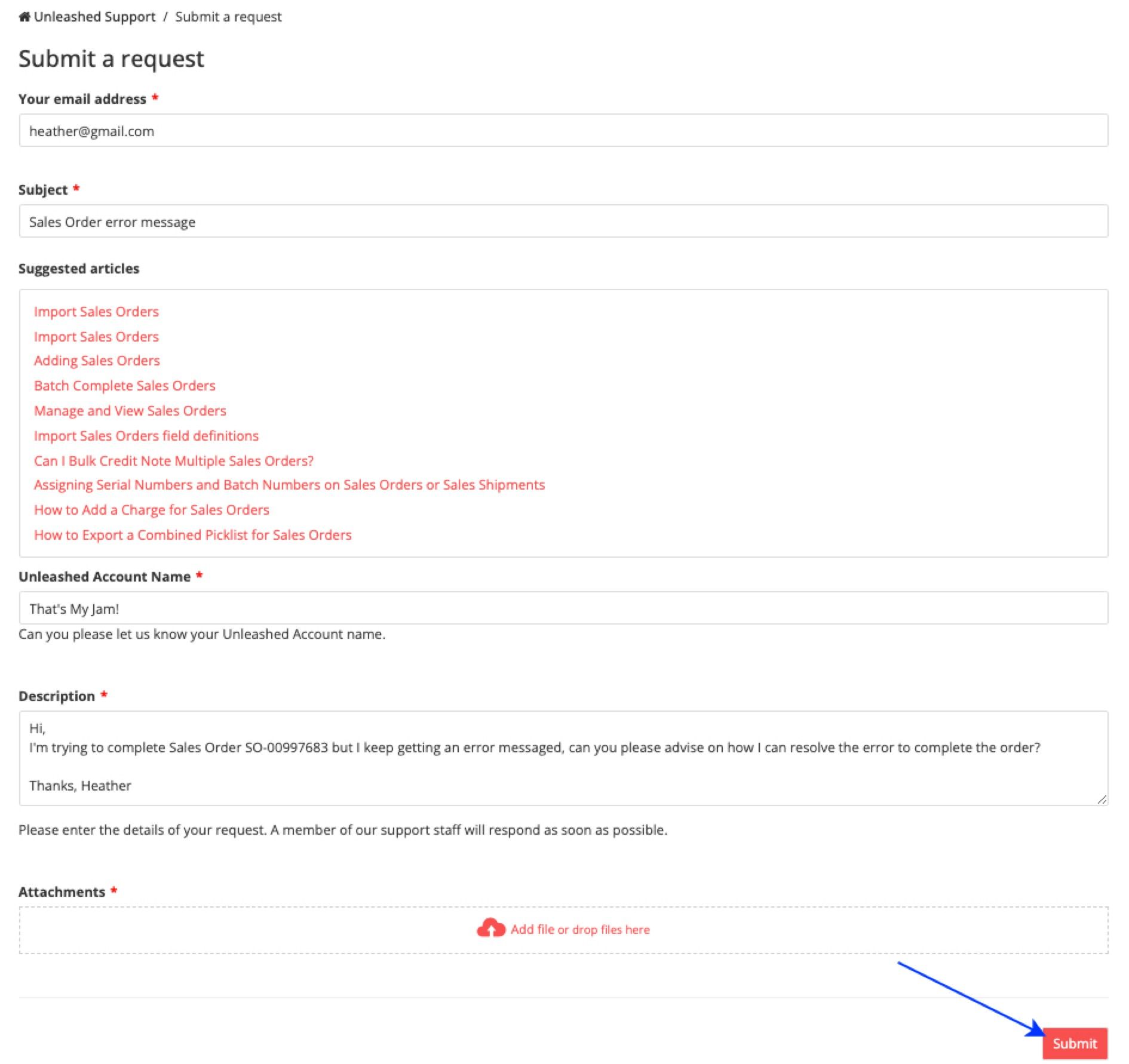 Once submitted the Customer Experience team will then be in touch to help answer your query.