B2B Store - Portal Setup
Follow
You must set up the B2B Portal and configure the required settings to enable users to place orders. This topic describes the setup and configuration steps.
Adding a New Store
When you are logged in to Unleashed, go to the B2B Portal available on the left-side menu.
Click on the Add new Store button.
Please note, only the account owner can add a new B2B store for the first time and then invite any users to be the admins via the Admin settings of your B2B store once it has been created.
In the Create Your B2B Store dialogue box, complete all the fields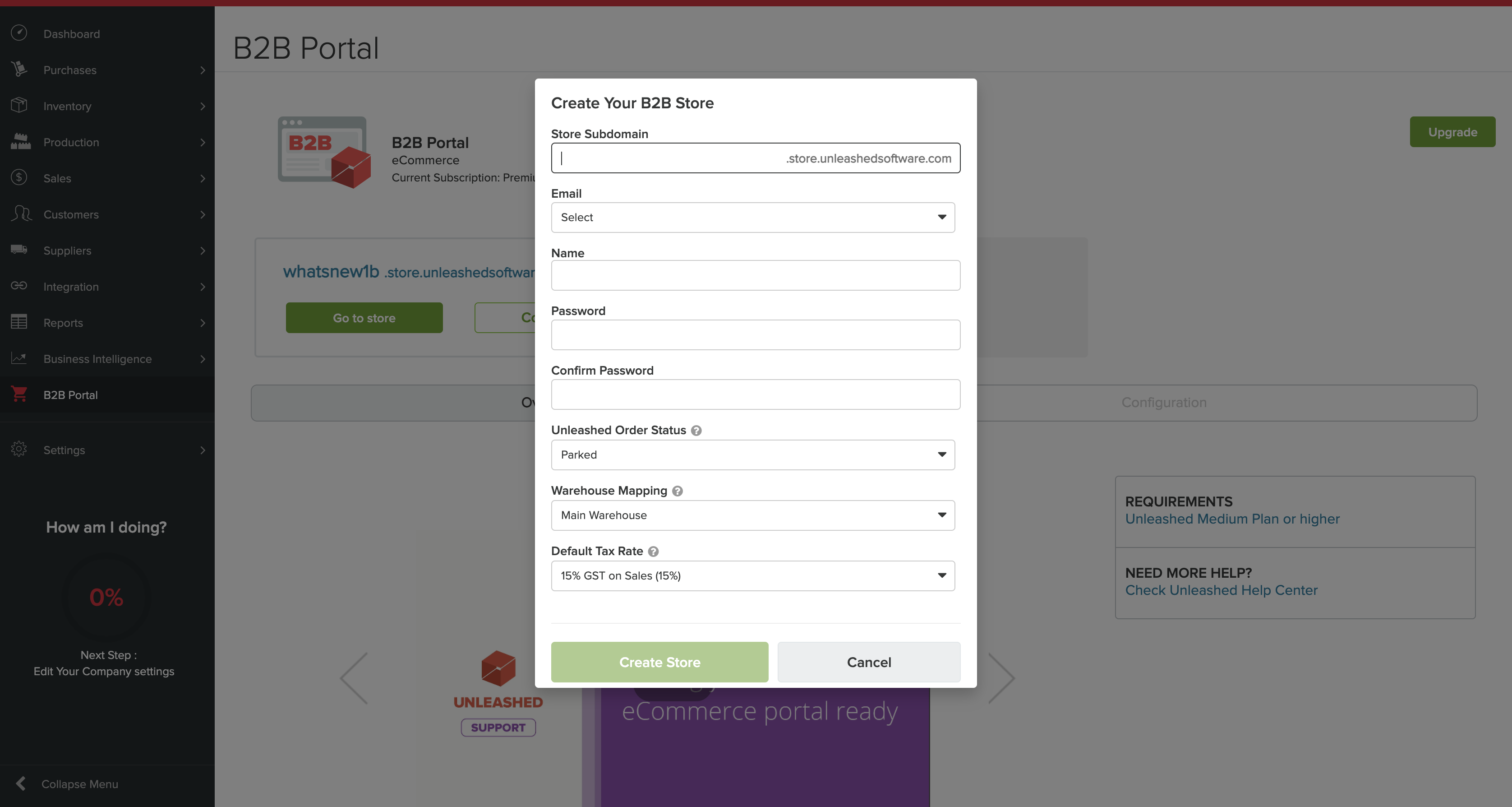 Note: This will create your store and set up your B2B Portal Admin account. The B2B store admin account is not the same as your Unleashed account, it is a different account. However, you can use the same username and email address.
Store Subdomain:

This is the login URL for your store customers.

You can provide the required name and it will be displayed as <storename>.store.unleashedsoftware.com.

You cannot customise the "store.unleashedsoftware.com" text in the URL.

You cannot change the store name later.

Email

Name

Password and Confirm Password

Unleashed Order Status

Warehouse Mapping

Default Tax Rate


Option
Description
Unleashed Order Status

Select the status for orders imported from B2B store to be saved in Unleashed as:

Parked
Placed
Backordered

Warehouse Mapping

This is the Unleashed warehouse from which stock availability is exported to the B2B store. When orders are placed from the B2B store, the stock will be reduced from this warehouse.

Default Tax Rate
The default tax rate you want to apply for the B2B store orders.

Click Create Store. It may take some time to create your store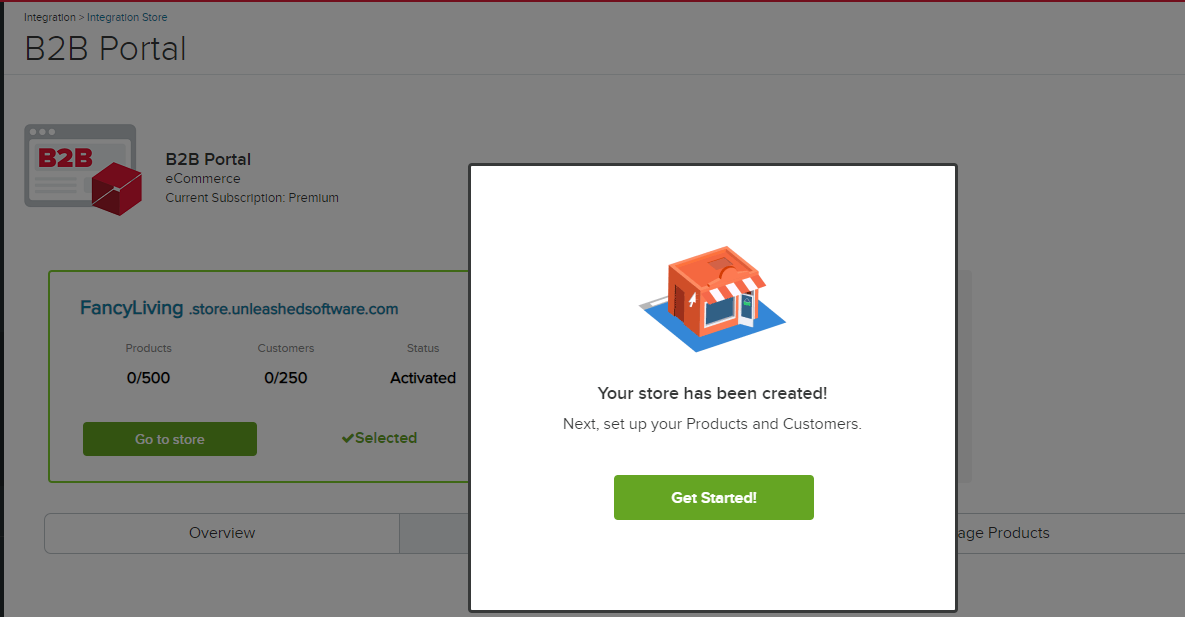 At this point, all customers and products in your Unleashed account will start being exported to your B2B Store(s). Here are some tips on how to have the most seamless integration between Unleashed and B2B:
You must log in to the B2B Portal Administrator account and invite your customers. For more information, go to B2B Store - Customers.
In Unleashed, ensure that you set up your customer contacts with a valid email address so you can invite them to access the B2B store. For more information, see Adding Customer Contacts.
The default contact is synced automatically and will be visible in the B2B store.
If you want to invite multiple customer contacts, you must select the Ordering checkbox

Click Go to store. Login to your B2B Portal Admin account. Your B2B Portal Admin account page will be displayed and you can configure the required settings.
Next Steps
You must now configure the B2B Store settings. For more information, see B2B Store - Store Settings.