Using Part Invoicing
Follow
About Part Invoicing
Part invoicing allows you have multiple invoices per sales order. This is particularly helpful alongside partial Shipments and consignment stock so that you can Invoice as the products leave your Warehouse.
Sales Orders can be part Invoiced as many times as needed until the total product quantity and order amount are completely Invoiced for.
If you have Order Management enabled, Partial Invoicing becomes available.
All current sales orders (e.g. with a prefix of SI) —after Invoicing is activated—will keep their prefix. However, any subsequent sales orders that are created will instead have a prefix of SO. E.g. SI-0001, SI-0002 that are currently in Unleashed —after the switch —will then continue with a new prefix of SO-00000003, SO-00000004. All subsequent invoices that are created from an existing order will have a prefix of SI, and appended with a part number, i.e SI-0000001/1, SI-00000001/2.
This feature is ideal for users that manage the sales process regularly. In particular performing part invoices on a daily basis. For example, if you have an order for 10 items. And you only have 5 of those items in stock, you have the ability to invoice for the 5 you have and then invoice for the 5 remaining at a later time.
How To Create a Partial Invoice
There are three ways of creating Partial Invoices for a Sales Order. This feature is suitable for users that manage the sales process regularly, especially users that need to Invoice for current stock and then Invoice for left over stock at a later time:
Navigate to the order drop-down menu in the top right-hand corner of your Sales Order
Click Create Partial Invoice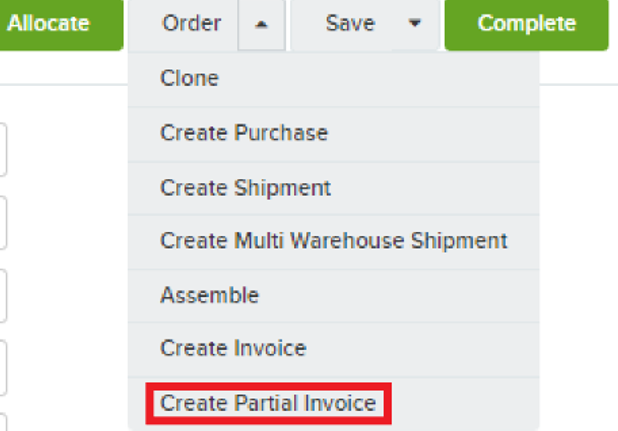 OR
In the Sales Order, select one or more product lines via the left-hand column
Hover over the cog icon
Click Invoice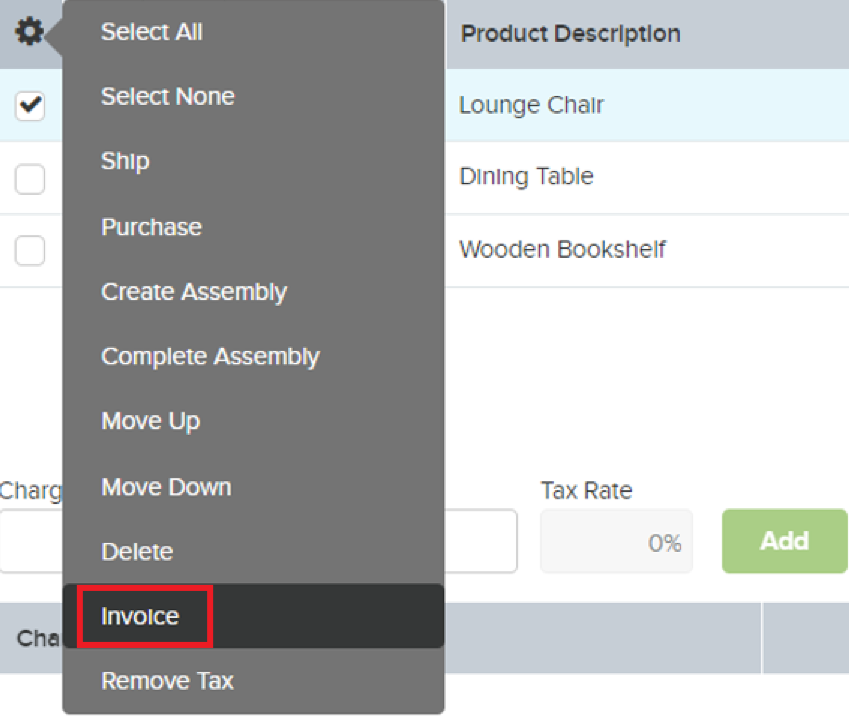 OR
Navigate to the Shipment tab of the Sales Order page
Select a Shipment
Click Create Invoice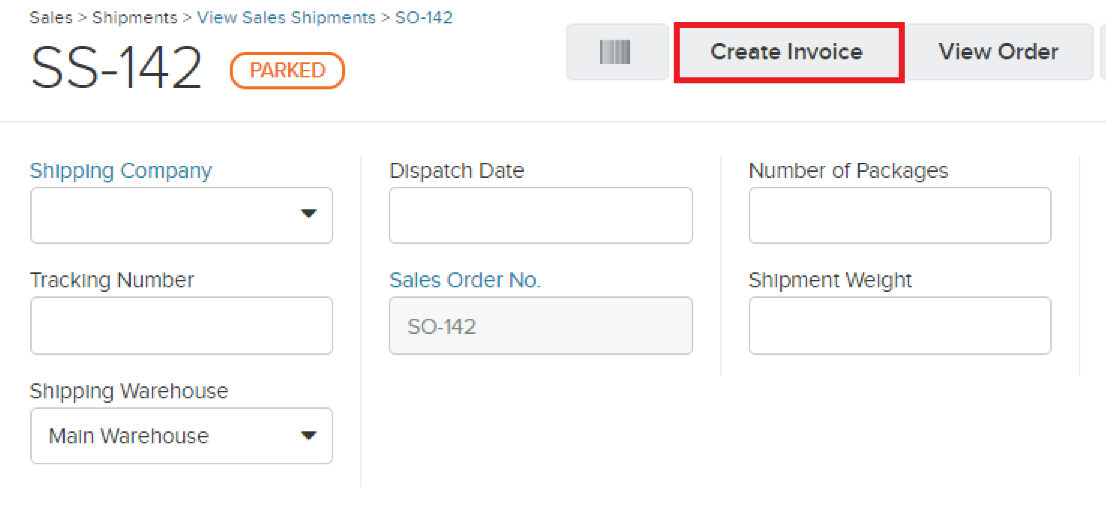 When you complete the Shipment, a Stock Journal is sent to your accounting provider, and for completed Invoices, it sends a Sales Invoice to your accounting provider.
When Part Invoicing is activated, Sales Orders should only be completed after all Part Invoices have been completed.
If you decide to complete a Sales Order with open Invoices, they will be automatically completed.
If there are products that have not been added to an Invoice and you complete the order, all open Invoices will be completed and Unleashed will automatically create and complete an additional Invoice including all of the missing products.