Doc Designer
Follow
You can use the Doc Designer to create a new template or modify the default templates provided by Unleashed. Once you create a new template or duplicate an existing template, the Template and Toolbox tabs will be displayed and you can use the advanced features to customize your templates for the following documents:
Purchase Orders
Supplier Returns
Invoices: If you do not have Order Management enabled, then all invoicing options are disabled and you cannot access them in the Doc Designer.
Picklists
Combined Picklist
Ship Notes
Packing Slips
Sales Quotes
Sales Orders
Credit Notes
Assemblies
Warehouse Transfers
Labels: For more information about creating Label templates and printing labels, see Label Printing.
Commercial Invoices (see

International Commerce Codes)
Note:
When Order Management is enabled, the Packing Slip template is disabled and two additional templates Ship Notes and Picklists are available.
You can view outstanding items that need to be shipped and invoiced on invoice printouts. For more information, see Changes - 13th June.
You can copy an invoice template and save it as a Sales Quote template.
The Order Type component prints the report based on the order status. For example, a Parked, Placed or Back-ordered order will print a Tax order and a Quote status will print a Quote order.
Doc Designer Tutorial
Go to Settings | Doc Designer and select the template you want to create.
On the

Document

tab, click New.
Specify a name and then click Create. This will create a blank template page for you in which you can then create drag and drop your fields as required from the "Toolbox" tab.
Customizing the Default Template
When using the Doc Designer - Unleashed provides you with some default templates which cannot be changed. In order for you to customise the document to suit your requirements, you simply need to Duplicate one of the Default Templates:

This will then provide you with the chance to create your own template name:
Once you have entered in a name, select Create.
You will then have options to customise your document and to drag and drop the fields you require from the "toolbox" tab into the document layout on the left hand side.
Template tab
You can select the default font name and size which will be used for all components in the template.
To print serial or batch numbers on sales orders, invoices, ship notes, picklists, assemblies, packing slips, and warehouse transfers, you can select the

Include Serial Numbers

or

Include Batch Numbers

checkboxes. These are enabled by default for ship notes and picklists.
Paper Size

- A4, Letter, or Custom
Orientation

- Potrait or Landscape
Custom Sized Templates
You can adapt custom sized templates to fit many types of use, such as address labels, assembly job cards or custom labels: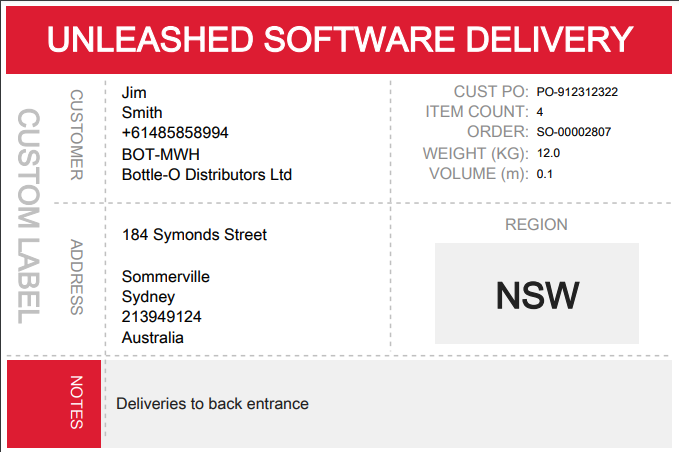 Toolbox tab
The Toolbox tab contains all the different components and data fields you can add to the document. You can drag and drop them on the template. You can then re-size and arrange them according to your preferences. Once a component has been added to the document, you can customize it by clicking on it and navigating to the Component tab on the right. This contains specific fields related to the component that you can customize.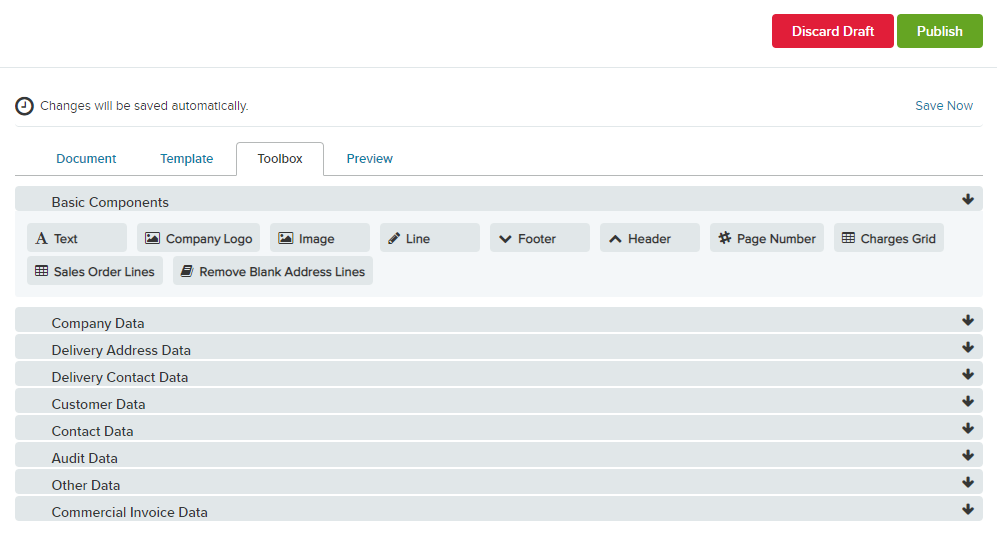 Text - Text field that you can create and customize. These are typically used as labels.
Company Logo - Use this component to add your company logo.
Image - Image component from Company Settings (up to 4 can be added)
Line - add a horizontal line to your template and size as appropriate
Footer - add a footer to each of your template pages
Header - add a header to each of your template pages
Page Number - add pages numbers to your template (format is Page X of Y)
Grid - Grid component which contains all information pertaining to a document; i.e. Invoices will have Invoice Line Grid (and Remaining Lines Grid), Orders will have the Order Lines Grid and Purchase Orders will have a Purchase Order Lines Grid and the Charges grid. The Charges grid is available on the Sales Order, Sales Invoice, Credits and Quote templates.
Remove Blank Address Lines - drop this component onto your address area and drag it across the component to remove any blank address lines within the boundary of the container. Please note:

this function supports address groups with two columns only, with the first column being labels and the second column being the data bound to that label

The top positions of both columns must be aligned with each other

If the address field(s) exceed the boundary of the container area, they are not considered part of the address group

This function is available for address fields in the template body and is not available in the Header or Footer areas
The rest of the available components depends on the type of document you are working on and will typically contain: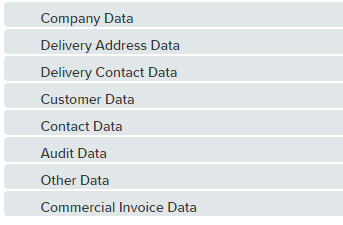 Company Data - Company name, phone numbers and addresses.
Address Data
Customer/Supplier Data
Audit Data - created on, created by, updated on etc
Component tab
The Component tab is available for the grid areas on all templates.
The

Type

and

Grid Name

fields are read-only.
You can select the required column settings in the Column Control area.
The fields available in Column Control will change based on the selected template.
Click on the column you want to include in your document and select the

Visible

check box.
You can include upto three attribute values.
You can specify

Border

style, width, and color values.
Importing/Exporting Document Templates
You can easily import/export your custom document templates from one Unleashed Account to another. You can import or export Doc Designer templates in .json format only.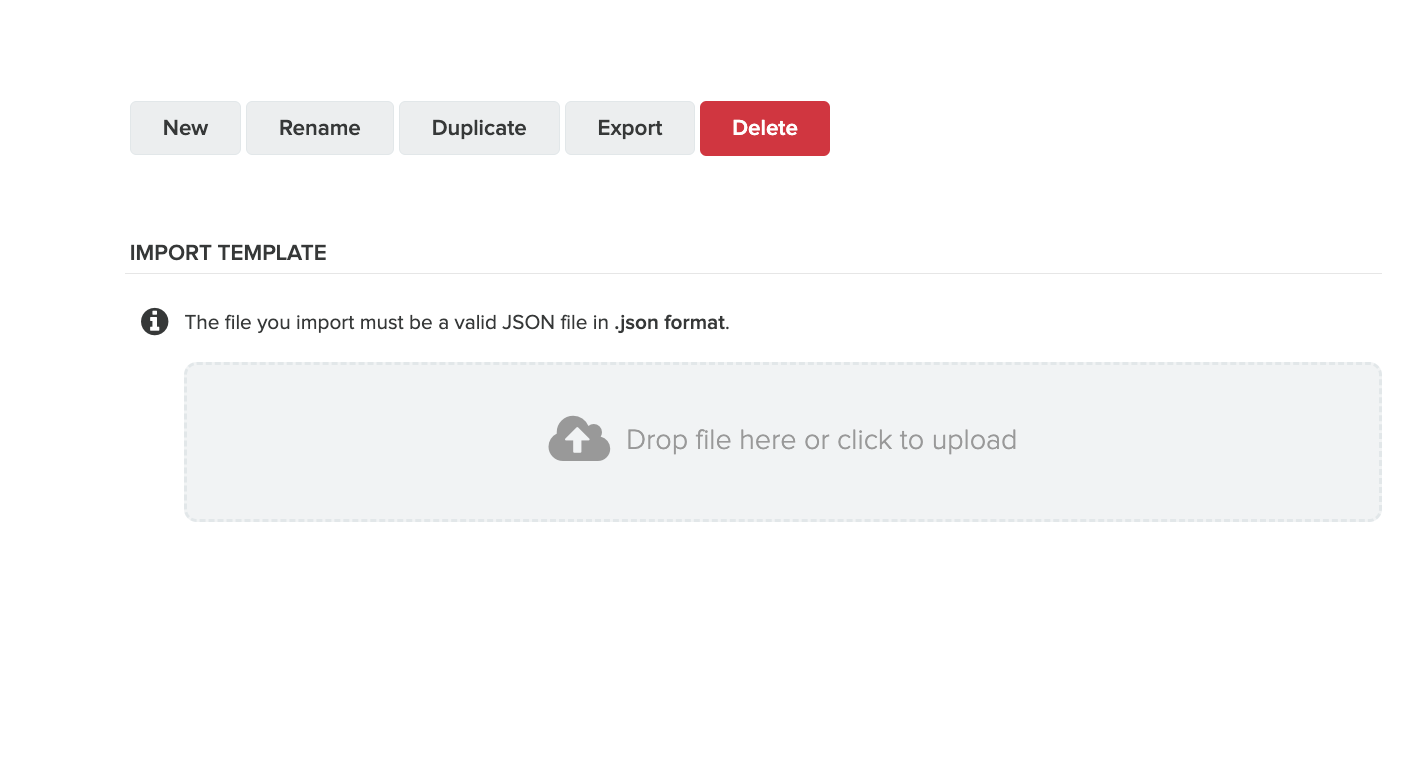 Import
Go to the

Document

tab.
In the

IMPORT TEMPLATE

area, drop or click to upload the .json file.
The uploaded template can be accessed from the

Template Name

drop-down list.
Export
Go to the

Document

tab.
Select the template you want to export.
Click

Export. The template will be downloaded in .json format.
Previewing Document Templates
Select the

Preview

tab and click on the document to preview the document as you create it.
If you want a copy of the PDF version, click

PDF Preview.
Please note - the "Preview" function
works best
if you have created the transaction to be used in the template. If you don't have any transactions, the preview will use some dummy data that is unrelated to your system.
Publishing Document Templates
Once you have customized your existing template, you can publish the changes.
Modify your template as required.
Click

Publish. You will only be able to view the new modified template in your printed documents after you publish them.
To start over, click

Discard Draft.
You can delete a duplicate template even if it has been used before.
Select the template and click Delete. A warning message appears asking you to confirm the deletion if it is linked to an existing transaction.
If you delete a template, the linked transactions will use the default template.