Sales Groups
Follow
About Sales Groups
The Sales Groups page enables you to create your own group on a sales order, this could include;
region or
branch and
you can specify whatever options you require.
You can filter on this field in the Margin Enquiry. You can access the Sales Order Groups page via the Settings | System | Sales Groups.
This field could also be used as a 'referrer' or 'state'.
Setting up a new group
Go to Settings | System | Sales Groups
Change the Label to whatever you would like to call it e.g. Marketing Campaign.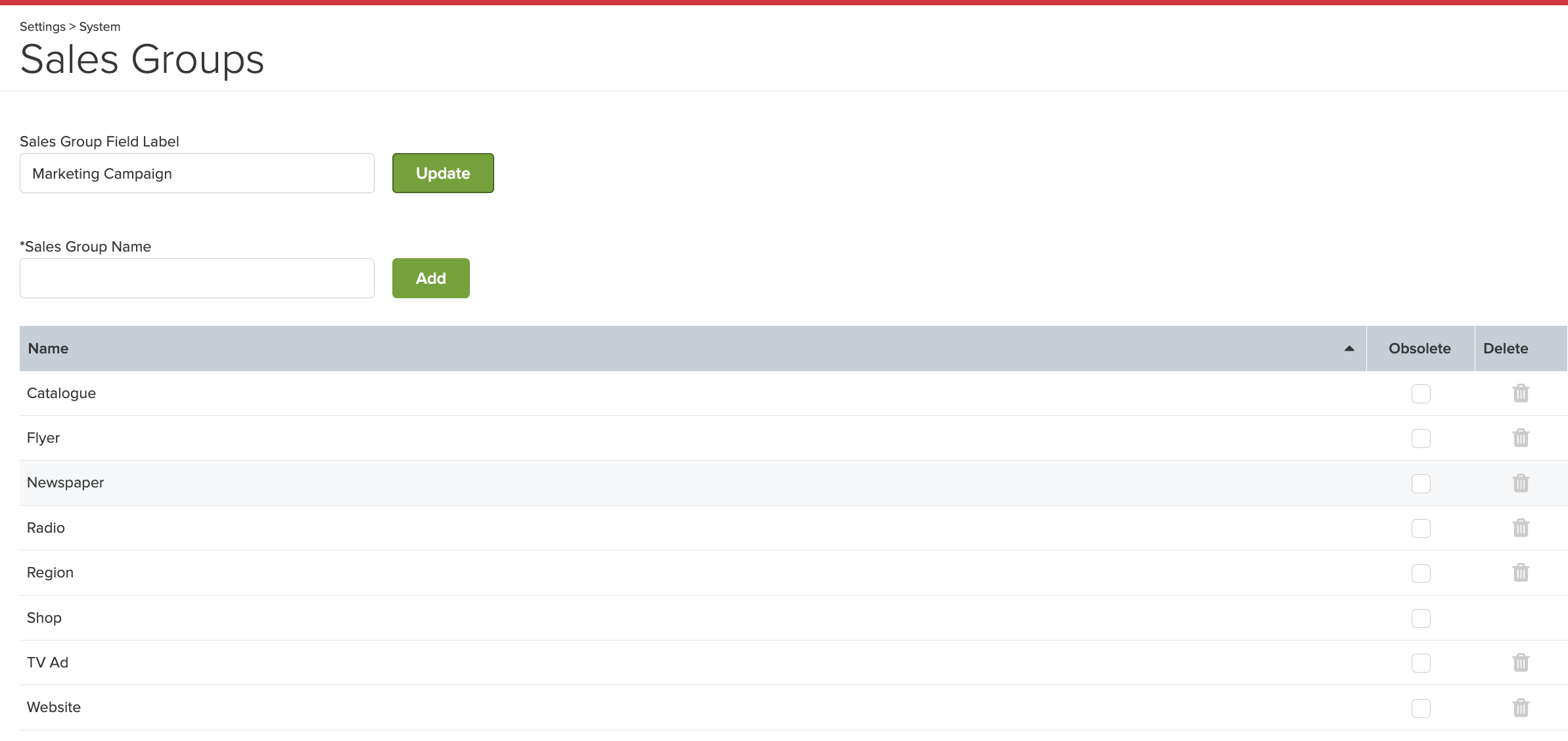 Once you have decided what to call it, you can then start adding the different groups you would like to use by typing it in and then clicking Add.
Once you are happy with all the options, you have set up they will now show in the new drop-down on the order header.
You can now filter using your field in Sales Orders, and in the Margin Enquiry Report.
Sales Order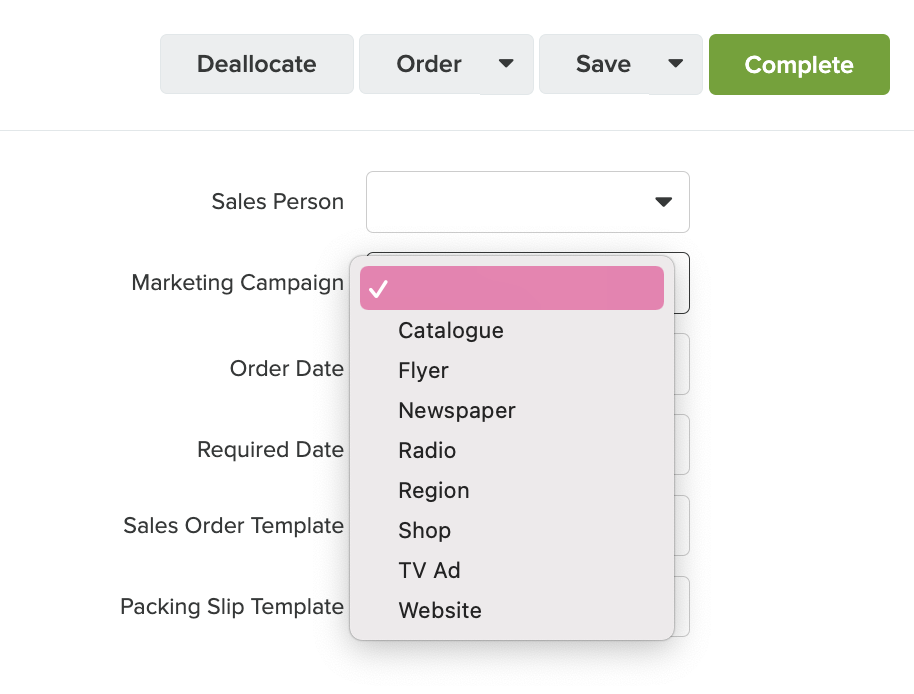 Margin Enquiry
Sales Groups Tutorial