Show breakdown of auto-assembled products
Follow
You can easily show the breakdown of auto-assembled products on transaction documents, allowing you to view a list of components and quantities used in an assembled product. This can be displayed on print-outs of Sales Orders, Ship Notes and Sales Invoices using Doc Designer. It is useful for warehouse picking, assembly and packing or other customer-related information.
This is for an auto-assembled product only.


How it works
You can now expand the following components if they are for products linked to an auto-assembly:
Order Lines
Ship Note lines
Packing Slip
Invoice lines
This option displays as a column on the grid component of the Document Designer templates. The field is called "Component Products".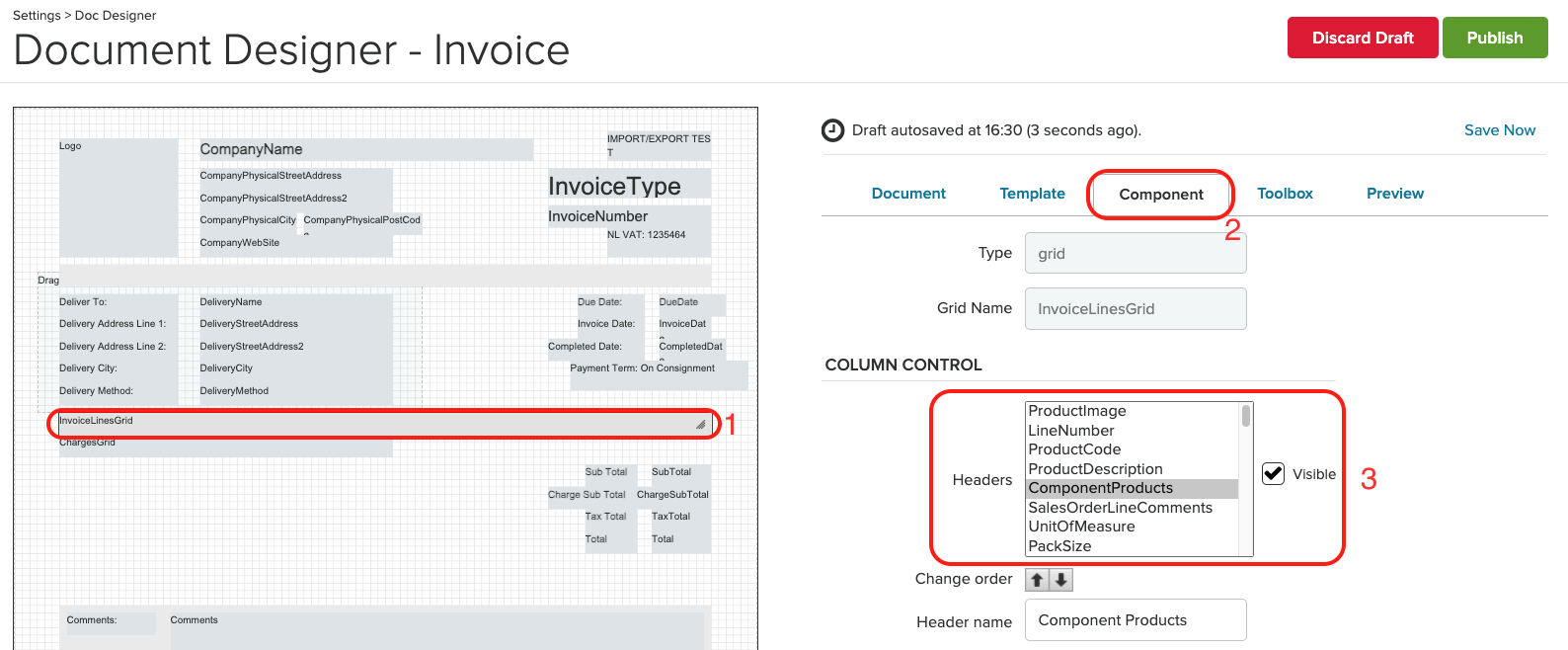 When printing any documents using a template with the 'Component Products' column visible, then the expanded state is printed (i.e. the components shown underneath).