Top 10 FAQS
Follow
How do I delete a Transaction?
You can delete a transaction by clicking the red Delete button.
Example, at the bottom of a Sales Order:

Example, at the top of a Purchase Order:

Please Note:
Only open transactions can be deleted
Completed transactions cannot be deleted
Transactions that have been partially Completed cannot be deleted (Receipted POs, Invoiced/Shipped SOs)
Linked help files:
How do I create a Customer?
Navigate to
Customers>Add Customer
OR
Navigate to
Customers>View Customers
and click
Add Customer
.

How do I create a Purchase Order?
Navigate to
Purchases>Purchase Orders>Add Purchase
OR
Navigate to
Purchases>Purchase Orders>View Purchases
and click
Add Purchase
.

How do I get my current stock into Unleashed?
Points to Note:
This is ONLY for the initial setup of your account, any new products from there should be brought in via a Purchase Order
To be done after importing your product details
All imports must be uploaded using the correct template file.
1. Navigate to Inventory>Products>Import/Export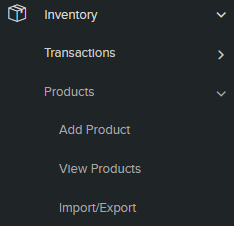 2. Click on the Stock On Hand tab and Download Stock On Hand Template File

3. Enter your new products, SOH (Stock On Hand) and optionally any other details

4. Return to Inventory>Products>Import/Export>Stock On Hand tab and click Drop file here or click to upload

Please Note:
If you connect with an accounting provider, you must import your SOH details manually as we do not send inventory details.
Do I need to setup my currency rates before creating any transactions?
Yes, you should set up your Currency Rates before creating any transactions. This is because Unleashed has default buy/sell rates and easy conversion options at the transaction level. Setting this up before creating any transactions ensures that you have accurate Stock Values and Margins.
It is also a good idea to double-check that all Customers and Suppliers have been set up with the correct Currency Codes before creating any transactions. Once a transaction has been created for a Customer/Supplier, the Currency cannot be changed.
When do I use the Settings module?
The Settings module is to be used at the start of your Unleashed journey. Make sure that you complete all Settings before importing data and performing data transactions in Unleashed. Setting up your Unleashed file correctly is an essential process to ensure that the fields/categories you need to select for data entry are available and valid from the start. This also ensures that the Unleashed data matches your business process requirements.
For example:
Set up your Currency Rates at the start including the default buy and sell rates. This will ensure that you can transact in any currency
Set up your transaction prefixes including the prefixes and numbers to be used for transactions
Point to note they can update these as their business requirements change, example enabling batch tracking at a later date. You can link them to;https://www.unleashedsoftware.com/academy-portal/video/settings
Points to Note:
You can update these as your business requirements change, e.g you can enable Batch or Serial Tracking at a later date
How do I add costs to Sales Orders?
You can add Costs (freight, labour etc.) to Sales Orders by using Never Diminishing products.
Margins are correctly calculated for Never Diminishing Products by the value entered into the Cost Field. This does not affect the Stock On Hand account.
How do I modify a completed Sales Order?
Any Completed transaction in Unleashed cannot be edited, but that's not to say it can't be reversed.
To reverse a Sales Order a Credit Note has to be Completed.
1. Navigate to Sales>Credits>Add Credit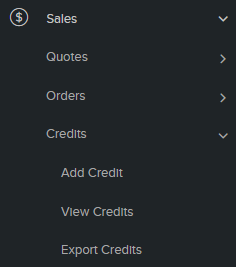 2. Input the Sales Invoice Number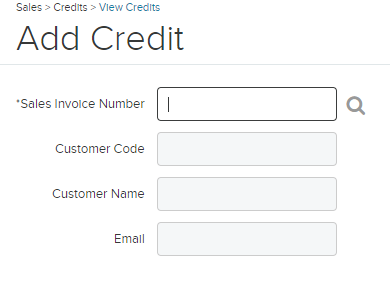 3. Choose your Credit Quantity, Credit Price and Reason for the Credit. Make sure you click the Return box if the products are to be returned to stock

4. Click Park or Complete depending if this Credit is ready to be closed

How do I set a Delivery Address to show up automatically?
You can set it up from a Warehouse or Customer depending on the transaction type.
Set it up in the Warehouse for Purchase Orders:
1. Navigate to Settings>System>Warehouses
2. Click Add Warehouse

You can enter an address for each Warehouse that you create. Once this is set, whenever you create a Purchase Order and select the Warehouse, the address entered for the specified Warehouse is displayed.
OR
Set it up in the Customer record for Sales Orders:
1. Navigate to Customers>View Customers and open the required Customer record
2. In the Details tab, select the Default Delivery Address from the drop-down list.

3. Click Save