How to Set Purchase Order Receipt Quantity in Bulk
Follow
Summary:
To bulk set receipt quantity in a Purchase Order
Follow the steps below:
Click on Receipt Quantity heading on Purchase Order
Click Set All To Ordered Quantity option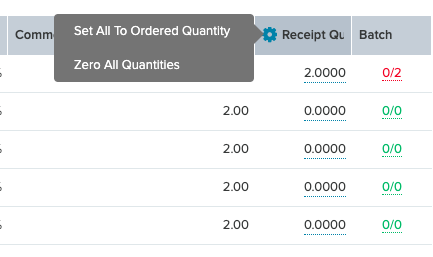 Additional Information:
Use only when receipting all ordered quantities.
Not suitable for split receipting.
If you require further assistance, don't hesitate to contact us. Just click on 'NEW CASE' at the top of the page to submit a ticket.