How to add payment information to an Invoice
Follow
Summary:
You can easily add payment details to your Invoice templates using Doc Designer.
Follow the steps below:
1. Navigate to Invoicing settings
Click Settings
Click Company
Click into the Invoicing tab
2. Enter the payment information into Footer Details
3. Click Save



4. Navigate to the Invoice template
Click Settings
Click Doc Designer
Click Sales Invoice
5. Select the template you wish to edit in the Template Name drop-down

If you need assistance with this, please see How to make Doc Designer templates editable.
6. Add Payment Details to the template. This step is not required if using the 'Formal Invoice' or 'Classic Invoice'.
Click into the Toolbox tab
Click Other Data
Click & drag Payment Details onto the page layout

One box will be added as the label 'Payment Details' and one as the details added in step 2

Move the boxes as needed to suit layout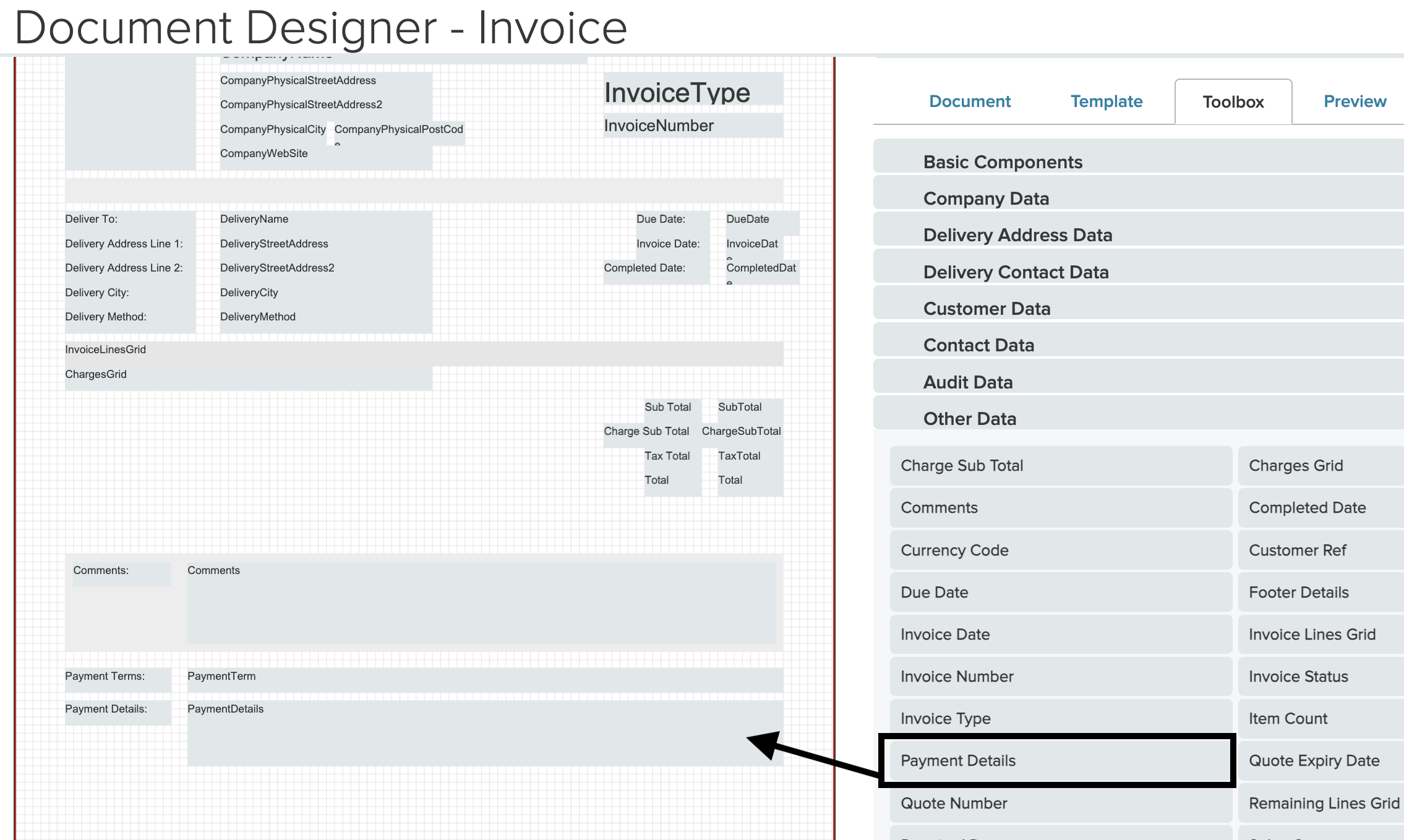 7. Publish the template
Click into the Preview tab to review
Click Publish
If you require further assistance, don't hesitate to contact us. Just click on 'NEW CASE' at the top of the page to submit a ticket.