WooCommerce Integration Introduction
Follow

Find WooCommerce in the Unleashed menu under eCommerce Hub
WooCommerce is a popular open-source eCommerce platform built on WordPress that allows you to customise your online business to suit your needs. This integration with Unleashed is designed to streamline your online store and stock management.
Stock availability in Unleashed is automatically updated every 15 minutes to your WooCommerce store.
View accurate margins for all sales channels — based on landed costs calculated in Unleashed.
Using Unleashed reports, you can see centralised sales figures for different sales channels (for example, retail or wholesale)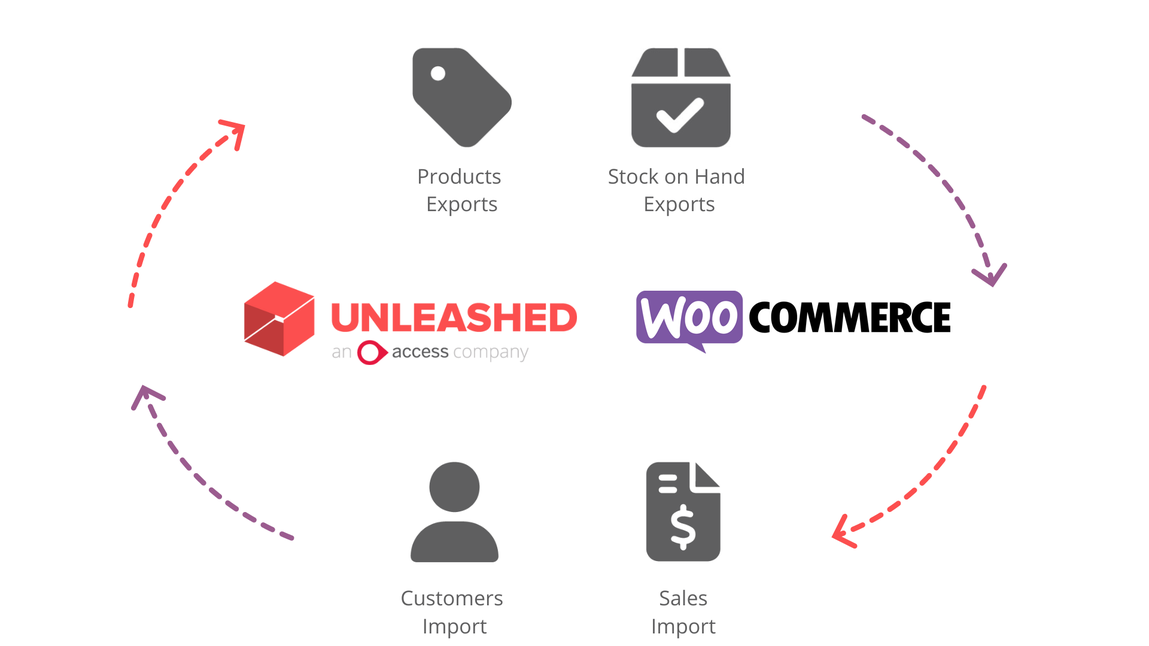 Products
Mapping
Upon the initial connection (Save Configuration), the integration will only compare "Sellable" Unleashed Product Records to the connected WooCommerce Store to identify matching records.
Any Products found in Unleashed but not in WooCommerce will be exported to WooCommerce. These products will be created in WooCommerce based on the Field Mappings with a draft status.
Any Products found in WooCommerce that are not in Unleashed will not be imported into Unleashed: for these products, no mapping is created between them.
Note: Products present only in WooCommerce will import and map only in the event that they are present on an importing Sales Order. These will not import via the initial connection mapping process.
When a New Product is created and marked as "Sellable" in Unleashed, the above mapping process will occur. If a New Product is created in WooCommerce, nothing will happen until the first sales order for the Product is imported. In this event, either a mapping will be created with an existing Unleashed Product, or a new Product will be created in Unleashed.
Variants
In WooCommerce, a product can have variants, however, these are currently not supported via the integration.
Multi-Currency
WooCommerce Base Currency must match the Unleashed Base Currency for a successful integration

WooCommerce only supports 1x Currency per store. However, there are a number of add-ons that will offer multi-currency functionality for displayed prices & payments, but regardless, only a single currency will pull into Unleashed
After the WooCommerce Integration