How to import missing orders from Amazon
Follow
Summary:
To import all missing orders from Amazon.
Steps:
1. Navigate to eCommerce Hub>Amazon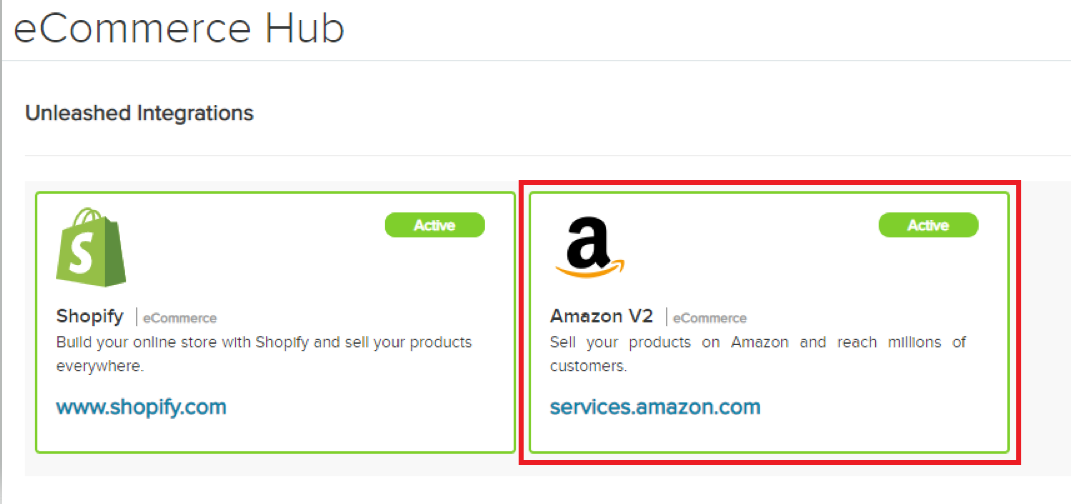 2. Click on the Manage your Data tab
3. Scroll to Import Missing Orders, enter your date range and click Find. Once the orders have populated, click Import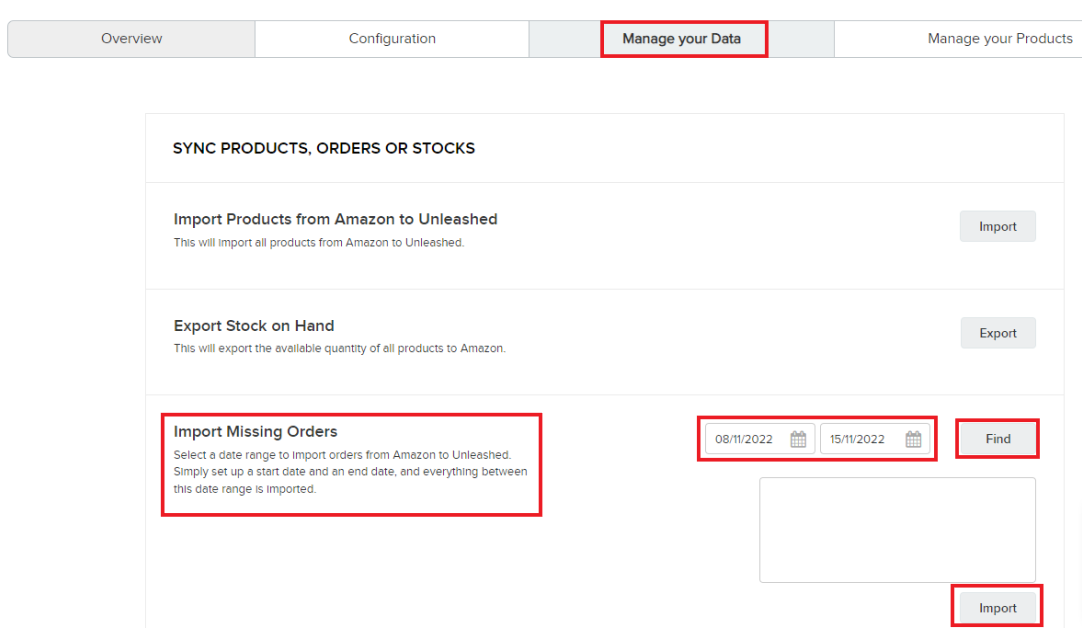 Additional Information:
To check if your orders have been imported, navigate to the Connection Log tab. Here you will be able to see all the Amazon updates.

You can also filter by Log Level ERROR to find any failed imports and their error codes.
Amazon Rate Limit:
Only 50 orders can be imported per minute!
A 6-minute buffer can be built up, meaning if there's no Amazon activity for 6 minutes then you can import 300 orders, but if you try to import 300 then a minute later try 100- it'll fail.
If you think your Amazon store will exceed either 50 orders per minute or 300 orders per 6 mins please contact the Customer Experience Team so we can discuss this further.
For more information please see Amazon FAQs.